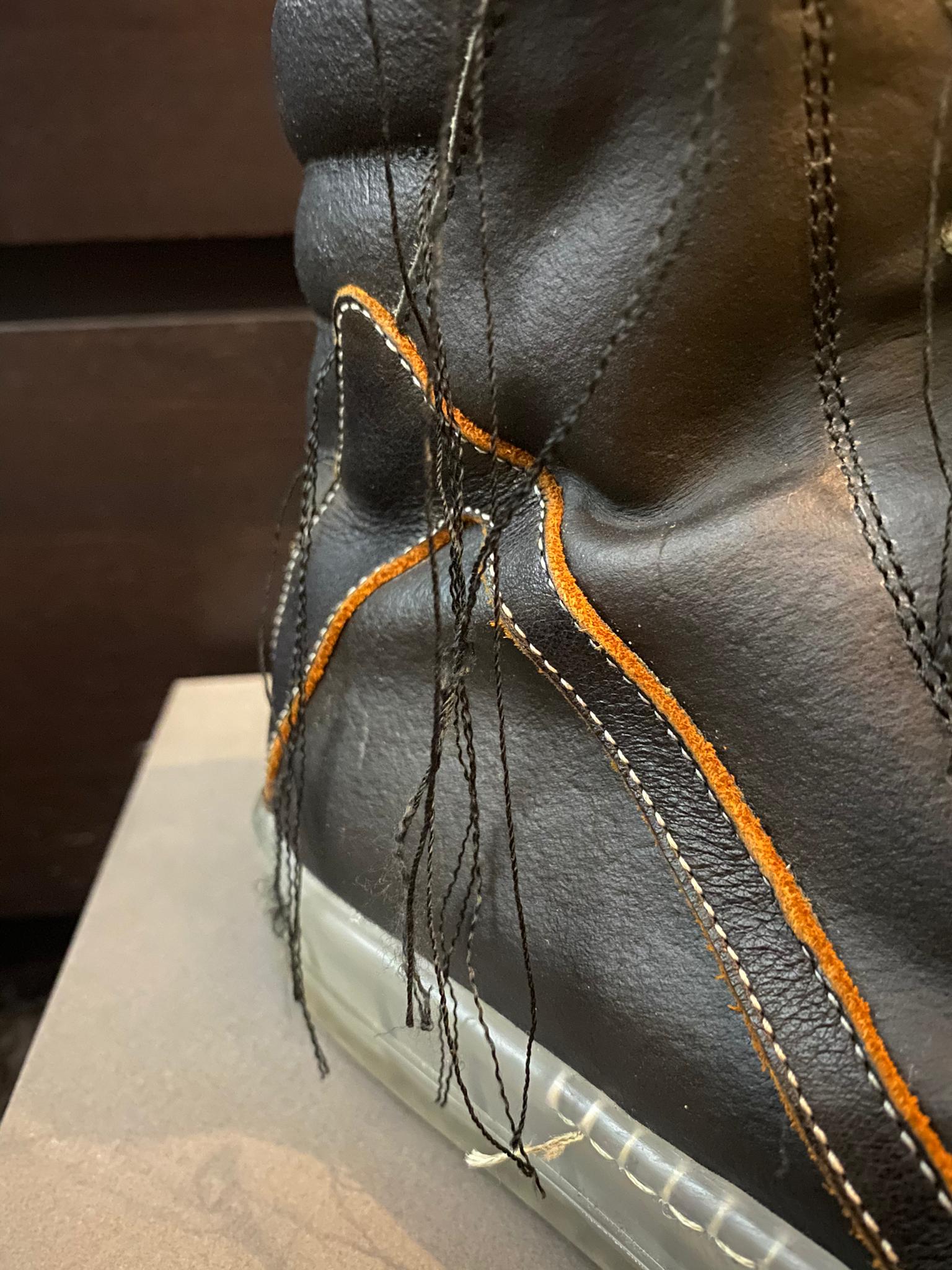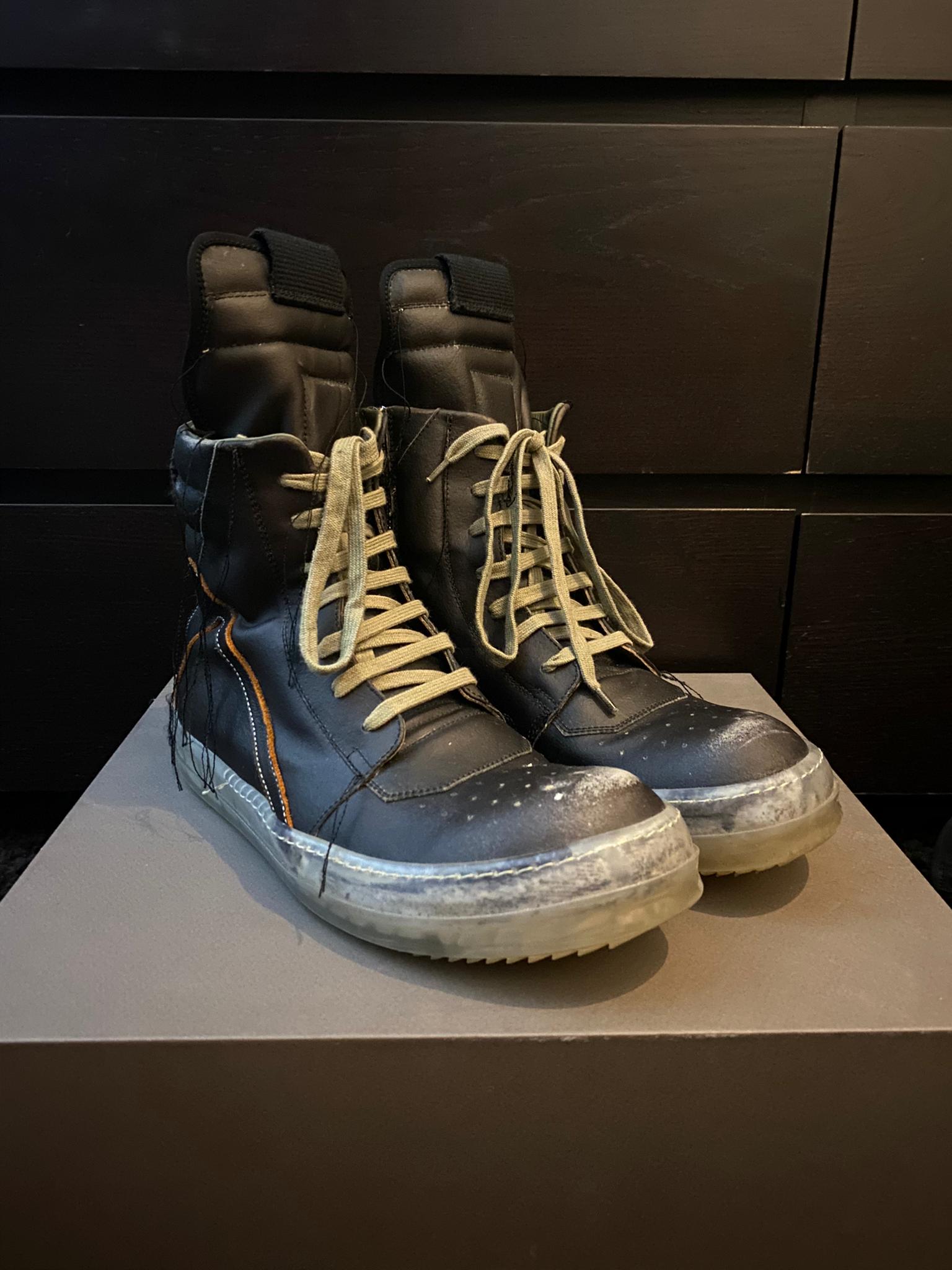 This Geobasket is the "Black Bluejay" colorway.
This Sneaker is one of the most interesting pieces of footwear, Rick Owens has ever designed.
It has this incredible clear dark leather which changes it's feel depending on light, temperature and humidity. It features extended strings and clear soles which makes this my all time favorite sneaker and a great piece for collectors.